Published: Monday, September 26, 2022 02:06 PM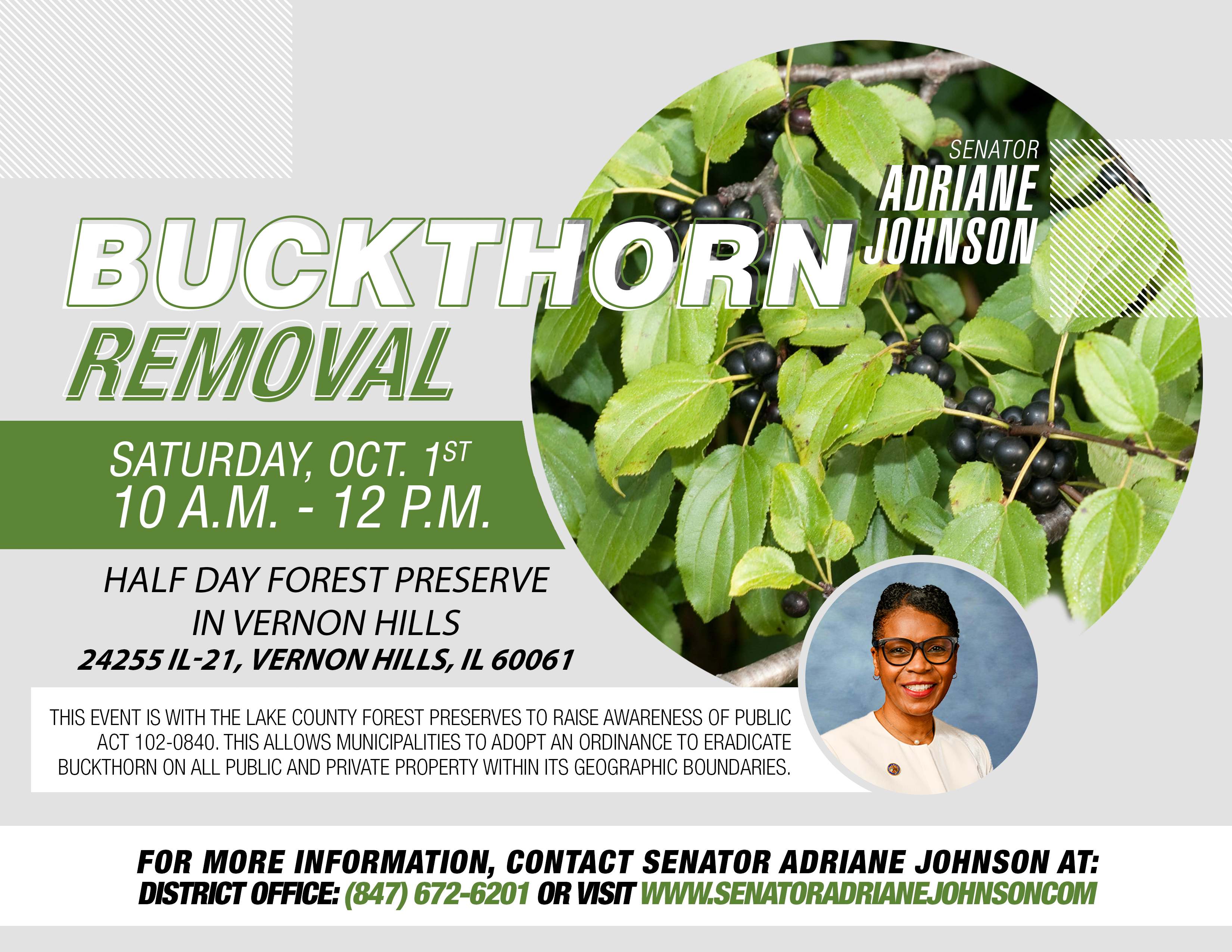 WAUKEGAN – Earlier this year, State Senator Adriane Johnson passed a law to allow local municipalities to adopt an ordinance to remove buckthorn, an invasive plant, from public and private spaces. To raise awareness, she is hosting a seminar at the Half Day Forest Preserve in Vernon Hills and inviting area residents to attend.
"Because it takes over large areas and harms habitats, invasive buckthorn can be detrimental to the health and future of our woodlands, parks and other recreational spaces," said Johnson (D-Buffalo Grove). "Thanks to advocacy from a constituent, units of local government in Illinois can adopt an ordinance to remove buckthorn from public and private property."
To learn about the new law and raise public awareness, State Senator Adriane Johnson is partnering with the Lake County Forest Preserves to host a seminar from 10 a.m. until noon on Saturday, Oct. 1 at Half Day Forest Preserve, 24255 IL-21 in Vernon Hills.
Questions about the event should be directed to Sen. Johnson's office at 847-672-6201.