I'm here to help! This page will be a one-stop-shop of local events, grant opportunities and more!
Illinois Department of Aging COVID-19 vaccination toolkit
Older adults have been waiting anxiously for nearly a year to return to a sense of normalcy. Now that the vaccine is available to all Illinoisans, people can soon be united with their loved ones.
There are a number of questions and myths surround the COVID-19 vaccine, however. The Illinois Department of Aging answers most of those questions on its website, found here.
Lake County Health Department vaccination information

All Illinoisans 16 and up are now eligible to receive the COVID-19 vaccine. Visit AllVax.LakeCoHealth.org to explore nearby vaccination locations and to register yourself or someone else for an appointment at the Lake County Fairgrounds or the Regional Vaccination Site at 102 W. Water Street in Waukegan. If you are unable to access the portal online, you can call 847-377-8130 for assistance making an appointment.
Appointments are preferred, but walk-ins are now welcome at the Lake County Fairgrounds site during the following times:
Mondays, Fridays, Saturdays and Sundays: Noon to 3 p.m.
Wednesdays: 2 to 5 p.m.
Evening appointments are also available at the Lake County Fairgrounds site until 7 p.m. every Wednesday.
If you have an appointment scheduled but need help finding transportation, call 211 to learn about resources in your area.
U.S. Small Business Administration relief programs

There's help out there for businesses struggling to make ends meet. The Restaurant Revitalization Fund is now open, offering assistance to eligible restaurants, bars and other food service businesses—apply now.
For all other types of businesses, the federal Paycheck Protection Program has been extended to May 31, 2021.
Need assistance with your application? Check out the First Stop Business Information Center.
Driving a Cleaner Illinois
The Illinois EPA is offering schools $9 million in grants to electrify their bus fleets and install charging infrastructure! Applications are due Aug. 10 at 5 p.m.
Application materials and other information are available on the Driving a Cleaner Illinois webpage.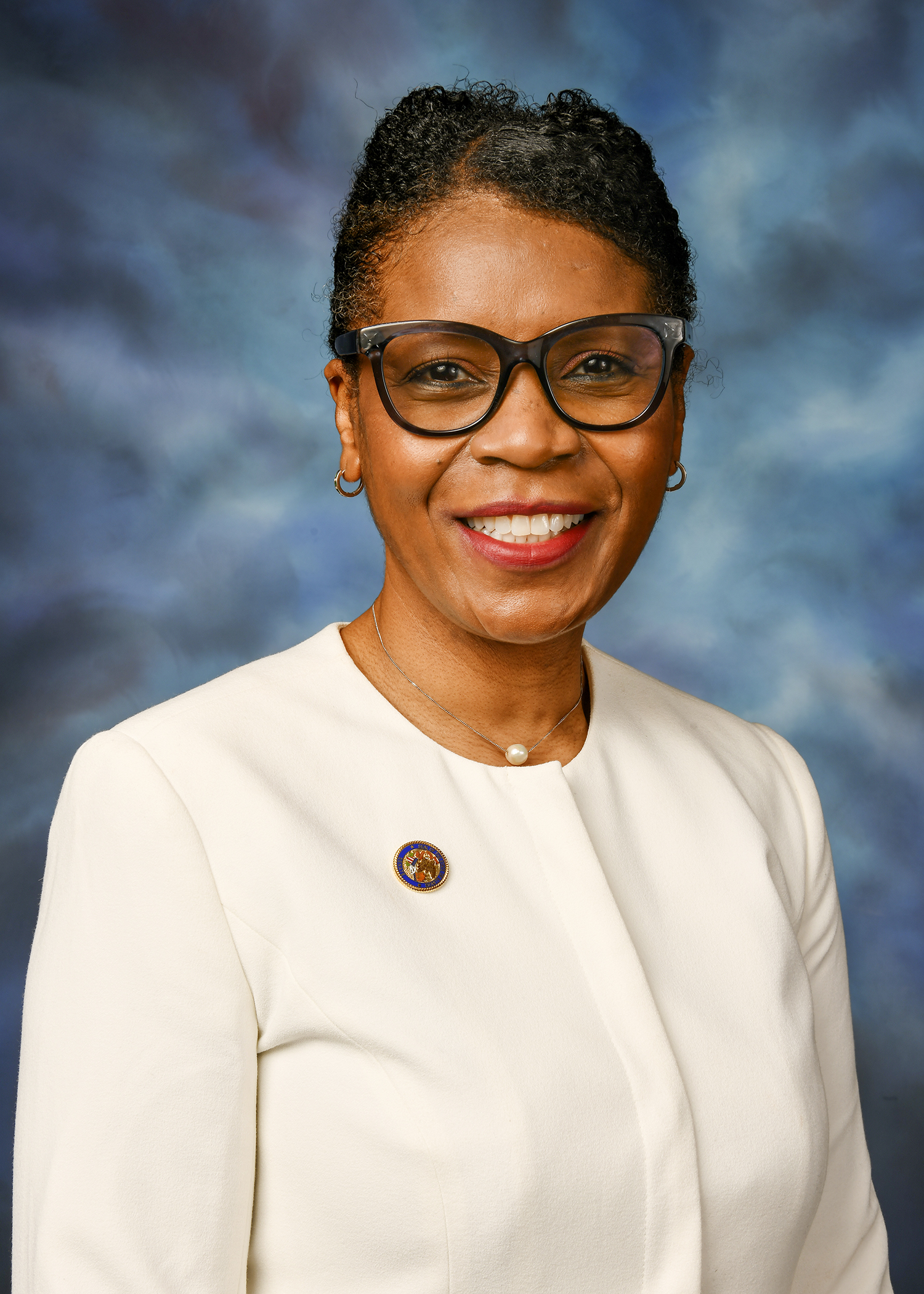 State Senator Adriane Johnson was sworn in as the first Black state Senator from Lake County to represent the 30th District in October 2020.
As commissioner of the Buffalo Grove Park District Board and the president of the Buffalo Grove-Lincolnshire Chamber of Commerce, Johnson had dedicated her life to serving the residents, small businesses and local parks of the northern suburbs. Prior to her current job, Johnson served as the president of the Buffalo Grove Park District.
Johnson is also currently the chair of the Illinois Association of Park Districts' Board of Trustees, a member of the Village's Board of Fire and Police Commissioners, a member of the Rotary Club of Buffalo Grove, and serves as a volunteer with the Taproot Foundation.
Through years of hard work and dedication to Buffalo Grove and the surrounding area, Johnson has received many business and service awards, including Buffalo Grove Rotarian of the Year, Board Member and Member of the Year by the Buffalo Grove-Lincolnshire Chamber of Commerce, Rising Star by the Illinois Association of Park Districts, Women in Business Leadership Award from the North Shore Women's Conference, and the Leadership and Service Award from Loyola University Chicago School of Law.
Johnson will serve as vice chair of the environment and conservation committee, and will sit on the behavioral and mental health, commerce, public safety, ethics, and transportation committees.
Johnson received a Bachelor of Arts degree in Liberal Studies from Columbia College and a Master of Jurisprudence in Business Law from Loyola University Chicago School of Law. She lives with her husband, Bruce, in Buffalo Grove. The couple has an adult daughter who lives in Chicago.
The 30th State Senate District includes all or part of Waukegan, Buffalo Grove, Vernon Hills, Mundelein, North Chicago, Wheeling, Gurnee, Park City, Lincolnshire, Riverwoods and Beach Park.
The 30th Senate District, being north of Chicago, encompasses a mixture of urban communities and small towns within those communities. The district incorporates all or portions of the following communities: Buffalo Grove, Green Oaks, Gurnee, Indian Creek, Knollwood, Libertyville, Lincolnshire, Mettawa, Mundelein, North Chicago, Park City, Vernon Hills, Wadsworth, Waukegan and Wheeling.
Major employers in district communities include Allstate Insurance, Baxter International, Six Flags Great America, Motorola, Medline Hospital Supplies, Abbott Labs, Grainger, Discover and ACCO Brands.