Published: Tuesday, December 06, 2022 10:35 AM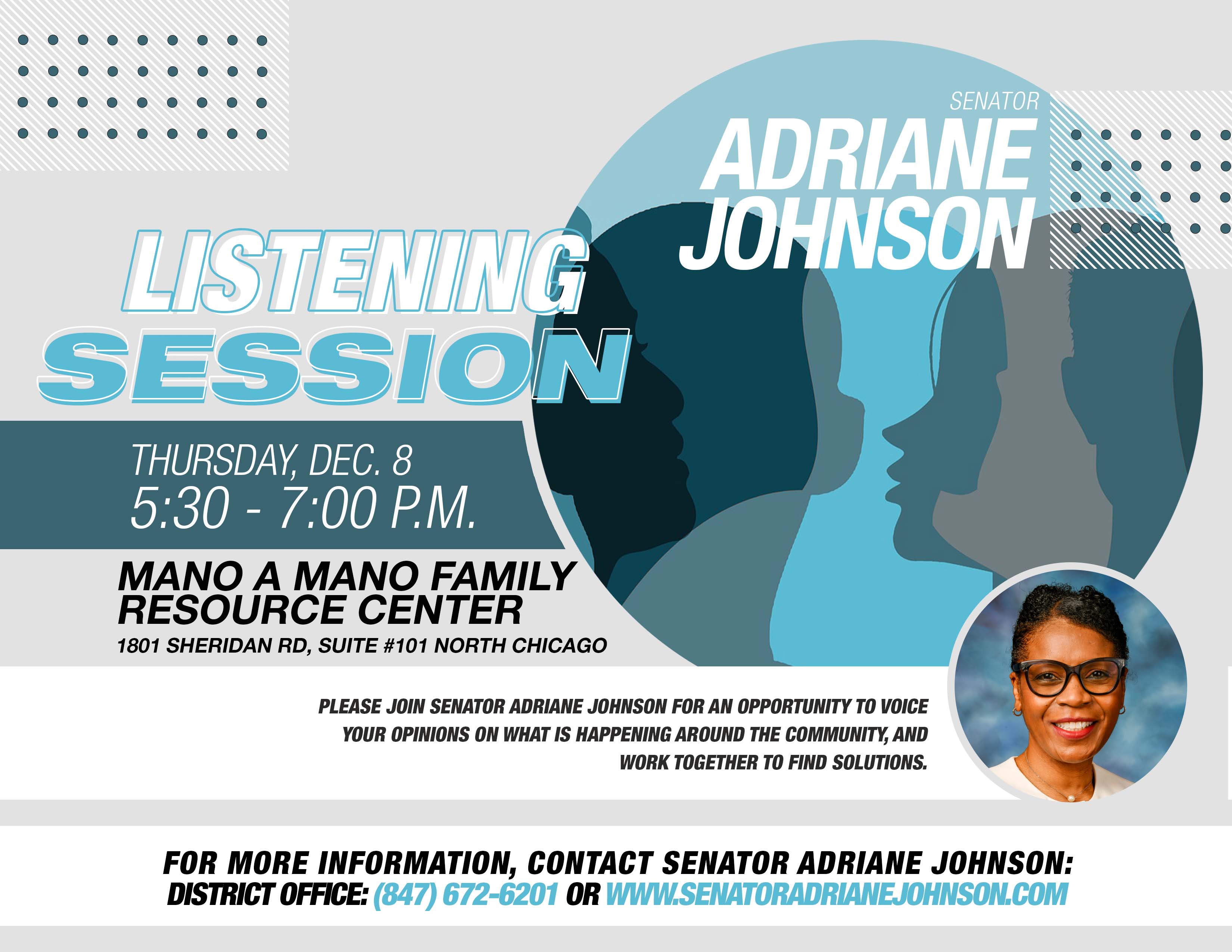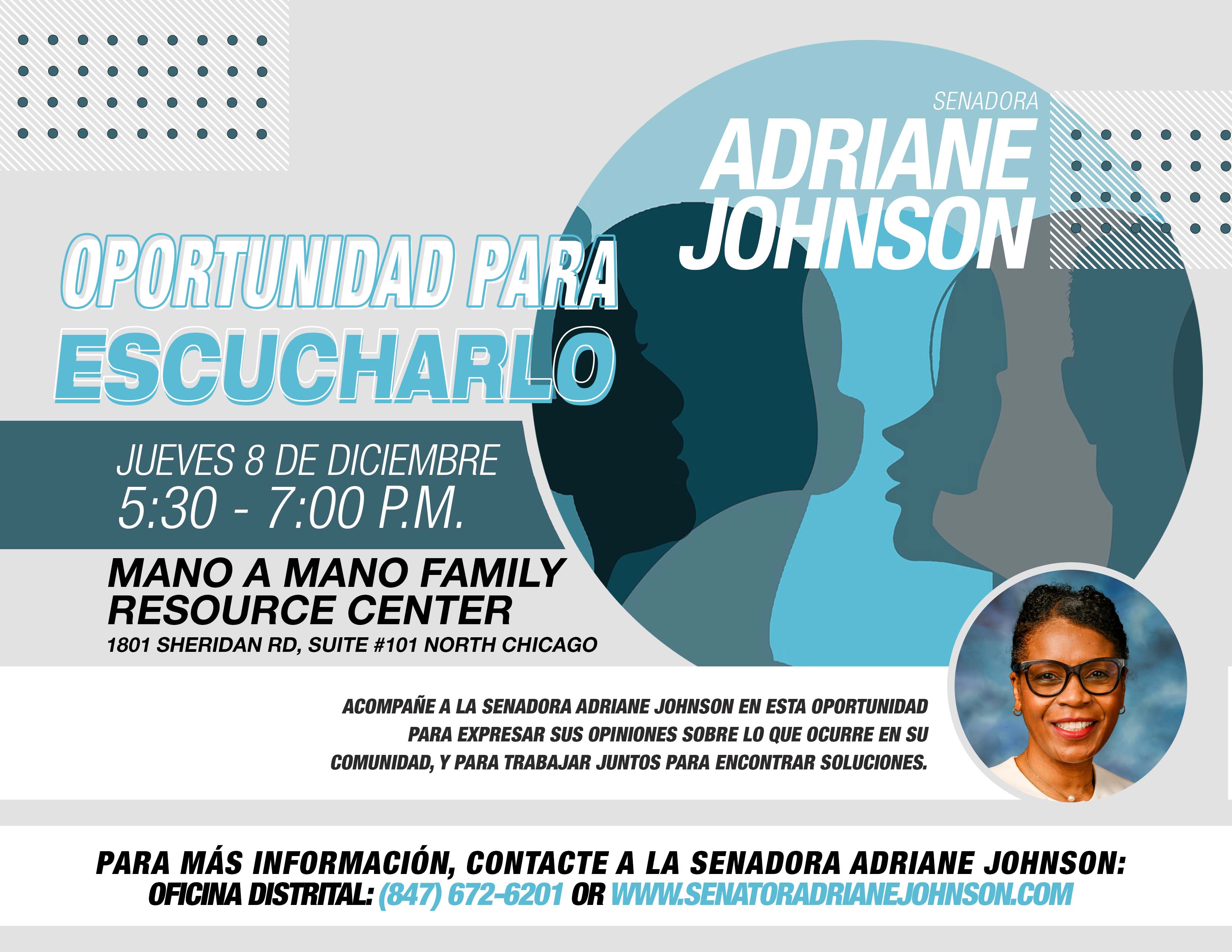 WAUKEGAN – While preparing for the upcoming year, State Senator Adriane Johnson will host a listening session at Mano A Mano in North Chicago to offer residents an opportunity to amplify their voices, share concerns with her office and find solutions.
"We are approaching a new year and there is so much that has happened in our communities, and I hope to hear from our neighbors to learn how I can best assist you all during my time in Springfield, "said Johnson (D-Buffalo Grove). "I look forward to hearing from each individual who uniquely shapes our community. Share your thoughts and ideas as I eagerly look forward to collaborate and find solutions during this listening session."
The event will take place from 5:30 to 7 p.m. on Thursday, Dec. 8 at Mano A Mano, located at 1801 Sheridan Rd., Suite 101 in North Chicago.
"I openly invite you to come out and share your opinions and ideas," said Johnson. "I look forward to seeing you soon."
Questions pertaining to this event should be directed to Sen. Johnson's office by calling 847-672-6201.
Category: News