Published: Monday, January 09, 2023 06:31 PM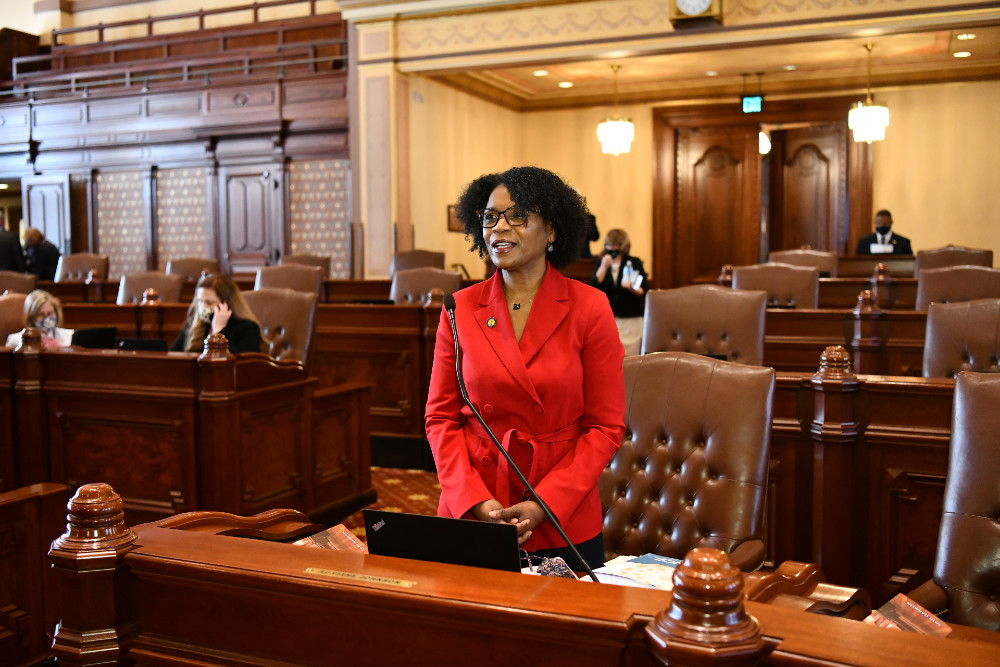 SPRINGFIELD – Just six months after a gunman opened fire at a Fourth of July parade in nearby Highland Park – killing seven and injuring dozens more – State Senator Adriane Johnson voted in support of banning assault weapons in Illinois.
"Our state holds a great responsibility to protect people from the continued act of gun violence caused by assault weapons," said Johnson (D-Buffalo Grove). "I'm glad as a state we finally said 'enough is enough' and fought diligently to get these weapons of war off our streets."
Gun violence has been an ongoing issue with 2022 having one of the highest rates of mass shootings. The Highland Park mass shooting was not the only tragedy by gun violence that occurred on the Fourth of July. That same night five people in Chicago were injured by gunfire and another died. Over that holiday long weekend, there were a total of 68 people shot and eight killed in various areas including the west and south sides of Chicago. Johnson has been vocal on the need to enhance gun violence prevention measures, most recently supporting House Bill 5471, which bans assault weapons from being sold in Illinois.
"Easy access to weapons ignites a threat to the safety of our residents, and increases the imminence of carnage," said Johnson. "Access to assault weapons should not be easily accessible, and today we have taken a major step toward addressing this problem."
Approximately one-third of public mass shooting events include the use of an assault weapon, and nearly 40% involve a high-capacity magazine according to research. When an assault weapon and/or a high-capacity magazine is used in a public mass shooting, nearly 14 times as many people are injured, and twice as many people are killed. Not only are there more injuries when assault weapons are used, but the types of injuries are far worse.
HB 5471 passed the Senate and will now head to the House for further consideration.
Category: News