Published: Wednesday, September 01, 2021 01:01 AM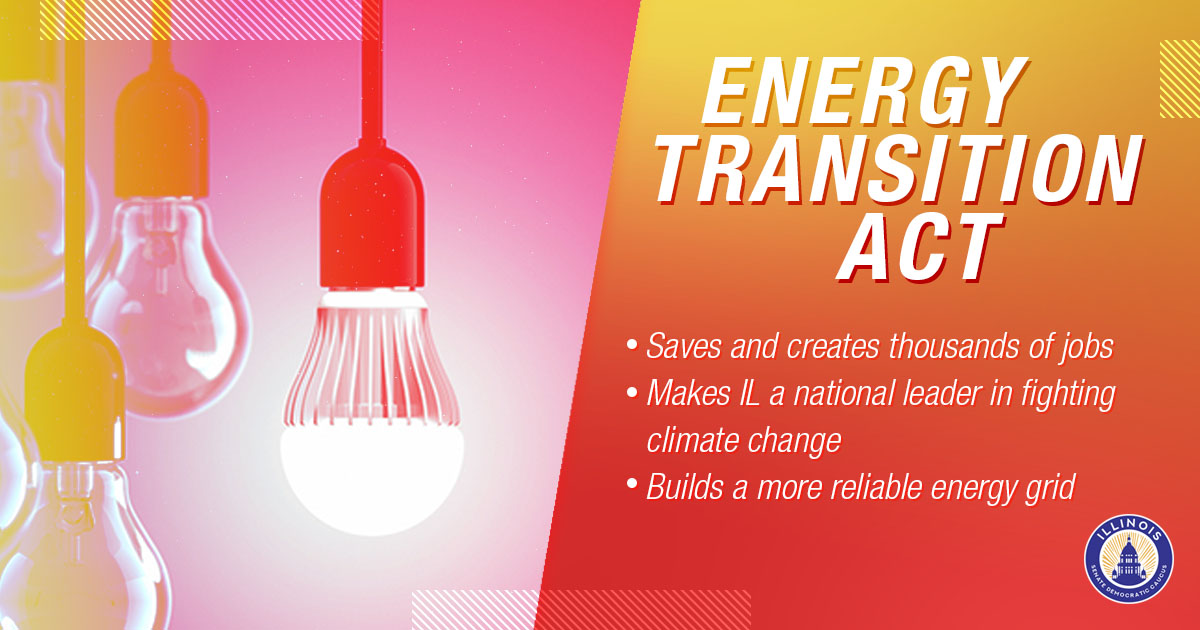 SPRINGFIELD – Illinois could become a national leader on reducing carbon emissions and fighting climate change under the new Energy Transition Act, which passed the Senate Wednesday with support from longtime environmental justice advocate State Senator Adriane Johnson (D-Buffalo Grove).
"This legislation is an important first step in Illinois' transition to clean energy," Johnson said. "Investing in communities that have historically borne the brunt of climate change and putting safety nets in place for displaced power plant workers will help set the stage for a more equitable energy sector that puts people—not fossil fuel companies—first."
The comprehensive energy plan would set Illinois on a path toward 50% renewable energy by 2040 and 100% renewable energy by 2050. Municipally owned coal- and natural gas-fired power plants would also have to reduce their carbon emissions to zero by 2045.
The measure would also create a number of support programs for workers and communities impacted by the transition to clean energy. New wind and solar installations across the state are expected to create thousands of jobs, and workforce development programs would help prepare the current energy workforce for long-term, good-paying careers in the green energy industry.
To empower neighborhoods that have been disproportionately harmed by pollution, the Energy Transition Act would carve out specific programs and incentives for low-income communities, communities of color and justice-involved people, ensuring more equitable access to the clean energy economy.
"Our work is far from over, but I am proud of the progress we made today," Johnson said. "I look forward to continuing to work with advocates and community stakeholders toward a cleaner, greener Illinois."
Senate Bill 18 passed the Senate Wednesday and now heads to the House for further consideration.
Category: Press Release