Published: Friday, October 01, 2021 07:44 AM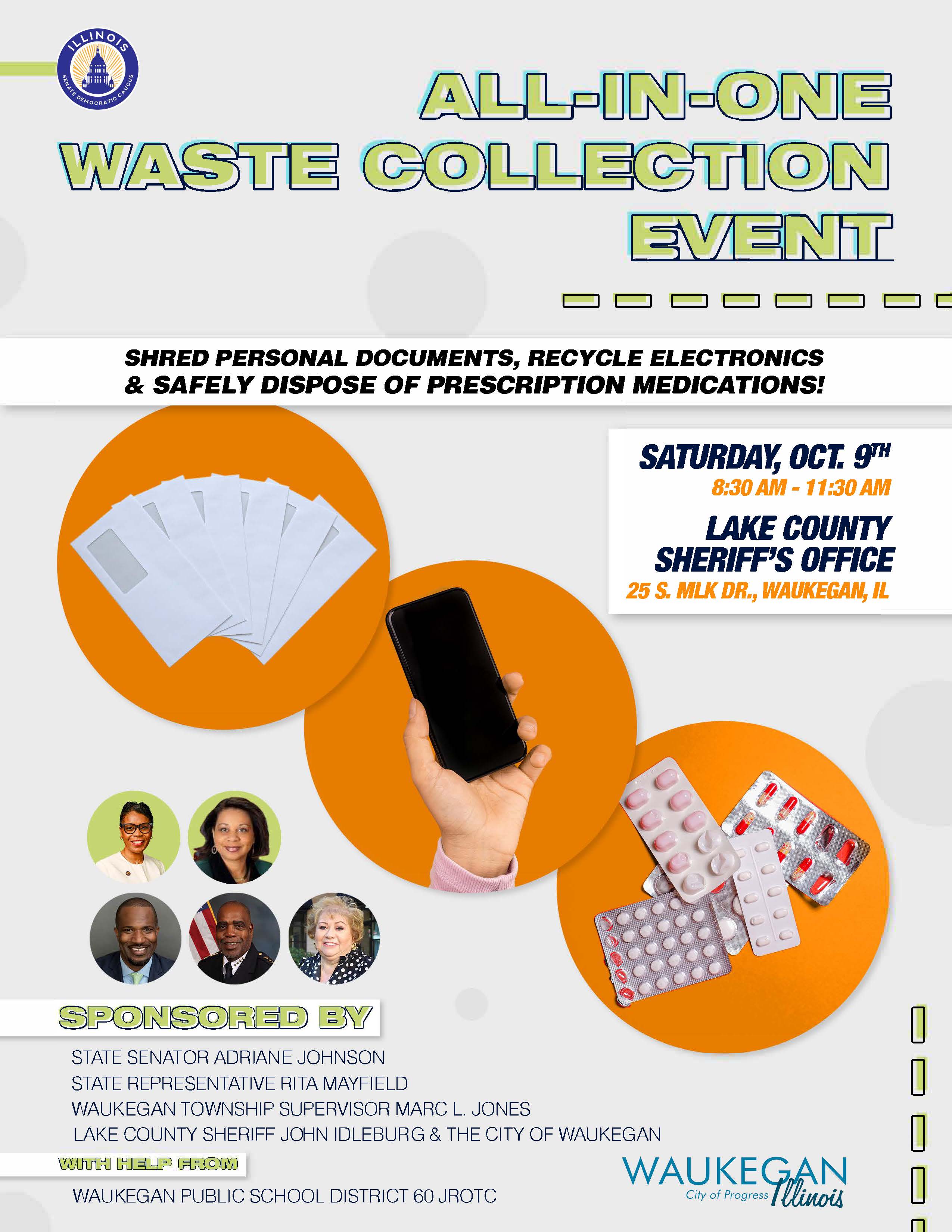 BUFFALO GROVE – To give families an opportunity to clean out unwanted items from their homes safely and efficiently, State Senator Adriane Johnson (D-Buffalo Grove) is inviting residents to participate in her all-in-one waste collection event in Waukegan.
"When de-cluttering medicine cabinets, piles of paperwork and outdated computers, it's important to discard items correctly to prevent harm to our community," Johnson said. "A multiple item collection event will encourage residents to gather paper documents, expired medication and electronics to be safely disposed."
In partnership with State Rep. Rita Mayfield (D-Waukegan), Waukegan Township Supervisor Marc L. Jones, Lake County Sheriff John Idleburg and the city of Waukegan, Johnson is hosting an all-in-one waste collection event by providing shredding equipment, electronic recycling and safely disposing prescription medications.
Services will be provided at the Lake County Sheriff's Office, located at 25 S. MLK Dr. in Waukegan, on Saturday, Oct. 9 from 8:30 a.m. until 11:30 a.m. Waukegan Public School District 60 will be assisting in the drop-off.
"With so many fantastic partners, this is a true community-wide event," Johnson said. "By providing families with access to shredding equipment and other recycling, we are taking steps to promote a cleaner future within our region."
Residents in need of additional information are encouraged to call Johnson's Buffalo Grove office at 847-672-6201.
Category: Press Release