Published: Monday, October 18, 2021 11:13 AM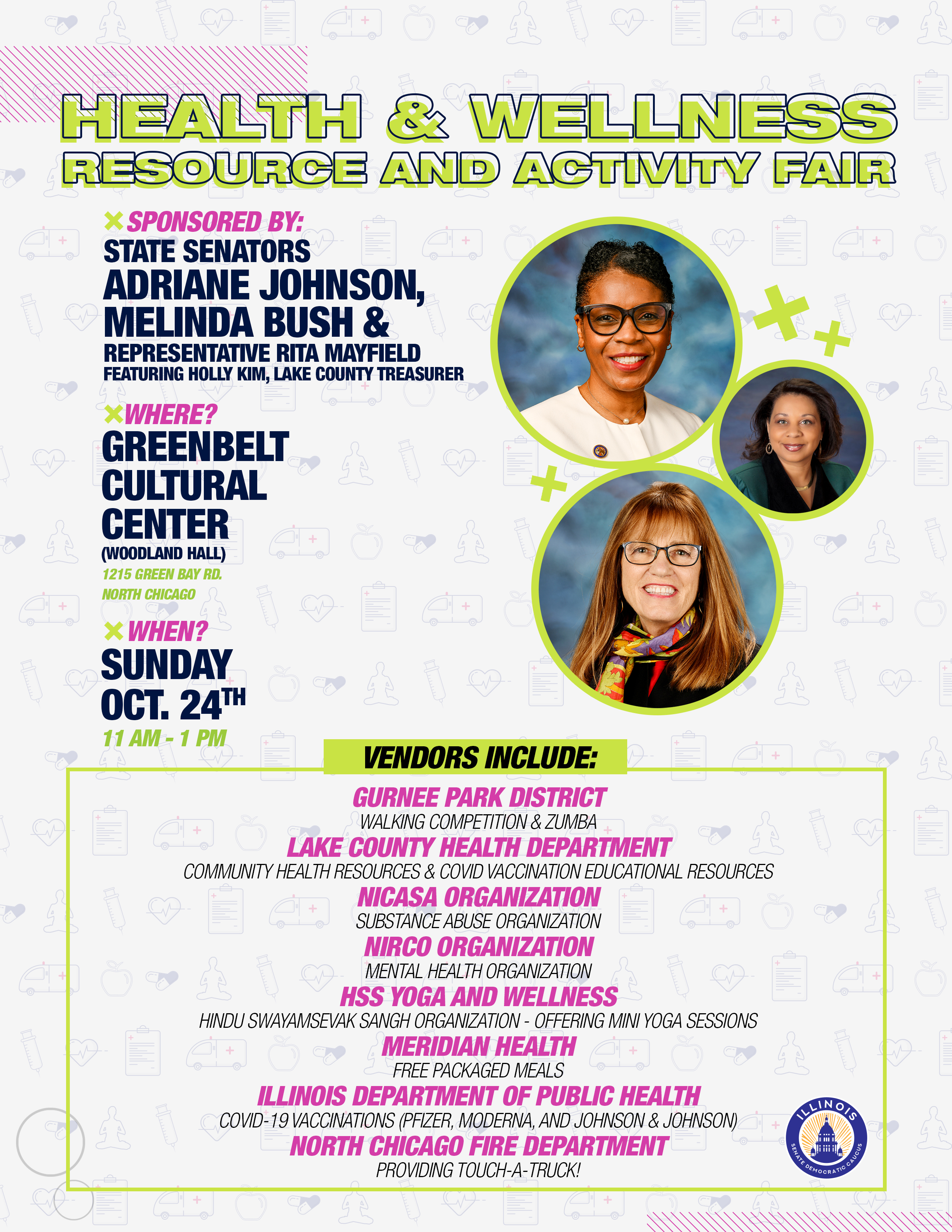 LAKE COUNTY, Ill. – State Senators Adriane Johnson (D-Buffalo Grove) and Melinda Bush (D-Grayslake) will host a Health and Wellness Resource and Activity Fair to promote healthy practices and provide wellness activities Sunday, Oct. 24.
"The pandemic has forced disruptions in many aspects of our lives, which has caused people to prioritize their physical and mental health less," Johnson said. "By attending our health fair, residents can learn ways to get back on track by eating better foods, finding new ways to stay active or having the opportunity to get their COVID-19 vaccine."
Numerous vendors will be in attendance, providing educational resources to the community and offering yoga sessions, free packaged meals, COVID-19 vaccinations, and more. These vendors include Gurnee Park District, Lake County Health Department, NICASA Organization, NIRCO Organization, HSS Yoga and Wellness, Meridian Health, Illinois Department of Public Health, and North Chicago Fire Department.
The event will take place on Sunday, Oct. 24 from 11 a.m. to 1 p.m. at Greenbelt Cultural Center (Woodland Hall), 1215 Green Bay Rd. in North Chicago.
People with questions can contact Johnson's office at 847-672-6201.
Category: Press Release