Published: Thursday, March 31, 2022 01:54 PM
SPRINGFIELD – State Senator Adriane Johnson (D-Buffalo Grove) moved legislation out of the Senate Education Committee to prohibit public high schools from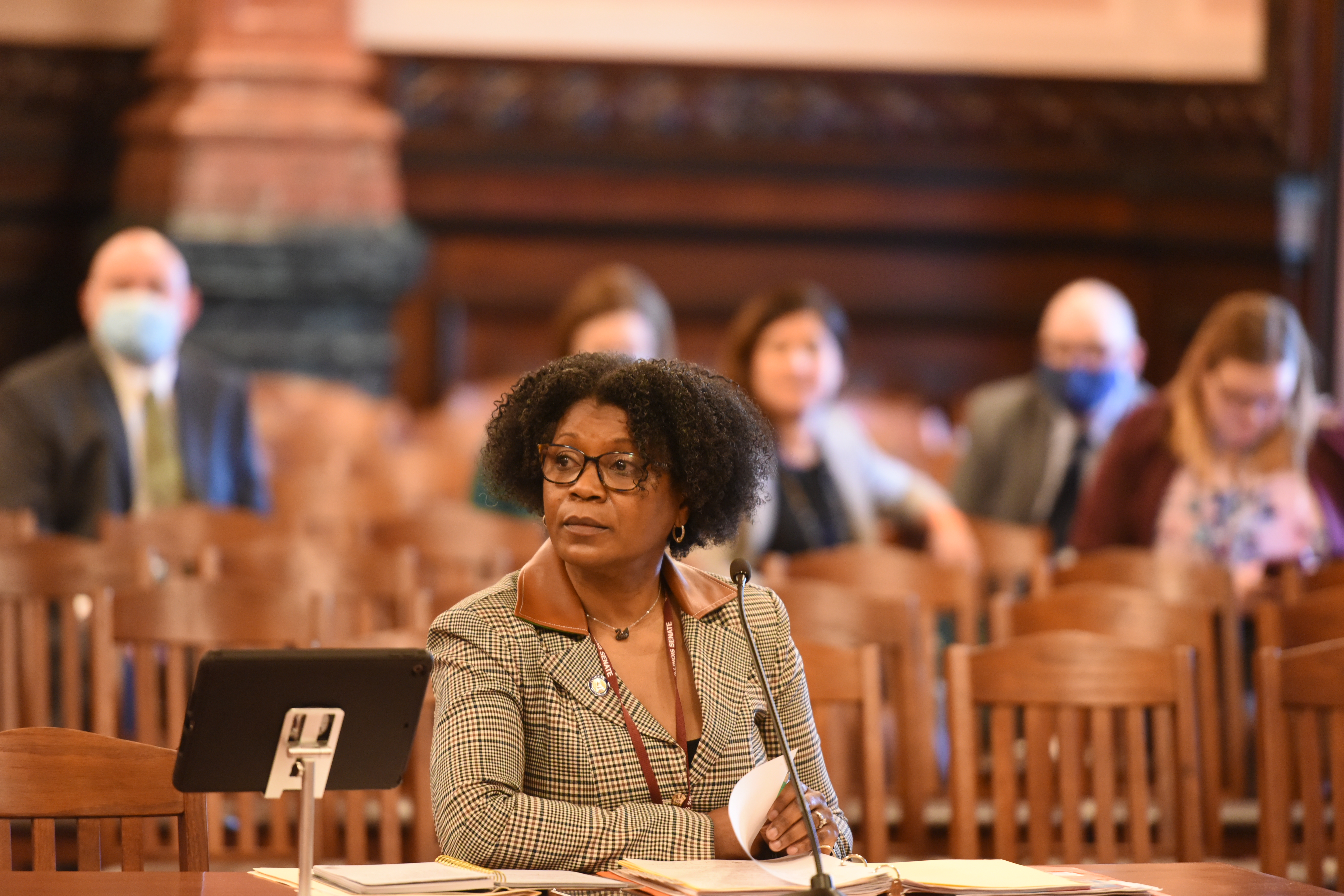 withholding a student's grades, transcripts or diploma due to unpaid balances on a student's account today.
"Students are so much more than a set of credits," said State Senator Adriane Johnson. "They are scholars and future contributors to our society, and we should do all we can to further their academic careers and not contribute to unnecessary burdens."
Current law does not address withholding of grades, transcripts of diplomas for students for financial reasons whatsoever. The law only speaks to academic performance, established local goals and objectives, age, and other social reasons.
Under House Bill 4243, the prohibition would last for 3 years and would require school districts to catalogue and report the total amount of unpaid accounts due to the prohibition of withholding grades, transcripts, or diplomas to the Illinois State Board of Education.
"This is an equity issue and this practice almost exclusively affects low-income students," said Johnson. "Plus, there is no real evidence that withholding a student's transcript encourages parents to pay the bill."
House Bill 4243 passed the Senate Education Committee and will be heard before the full Senate for further consideration.
Category: Press Release