Published: Tuesday, July 05, 2022 11:11 AM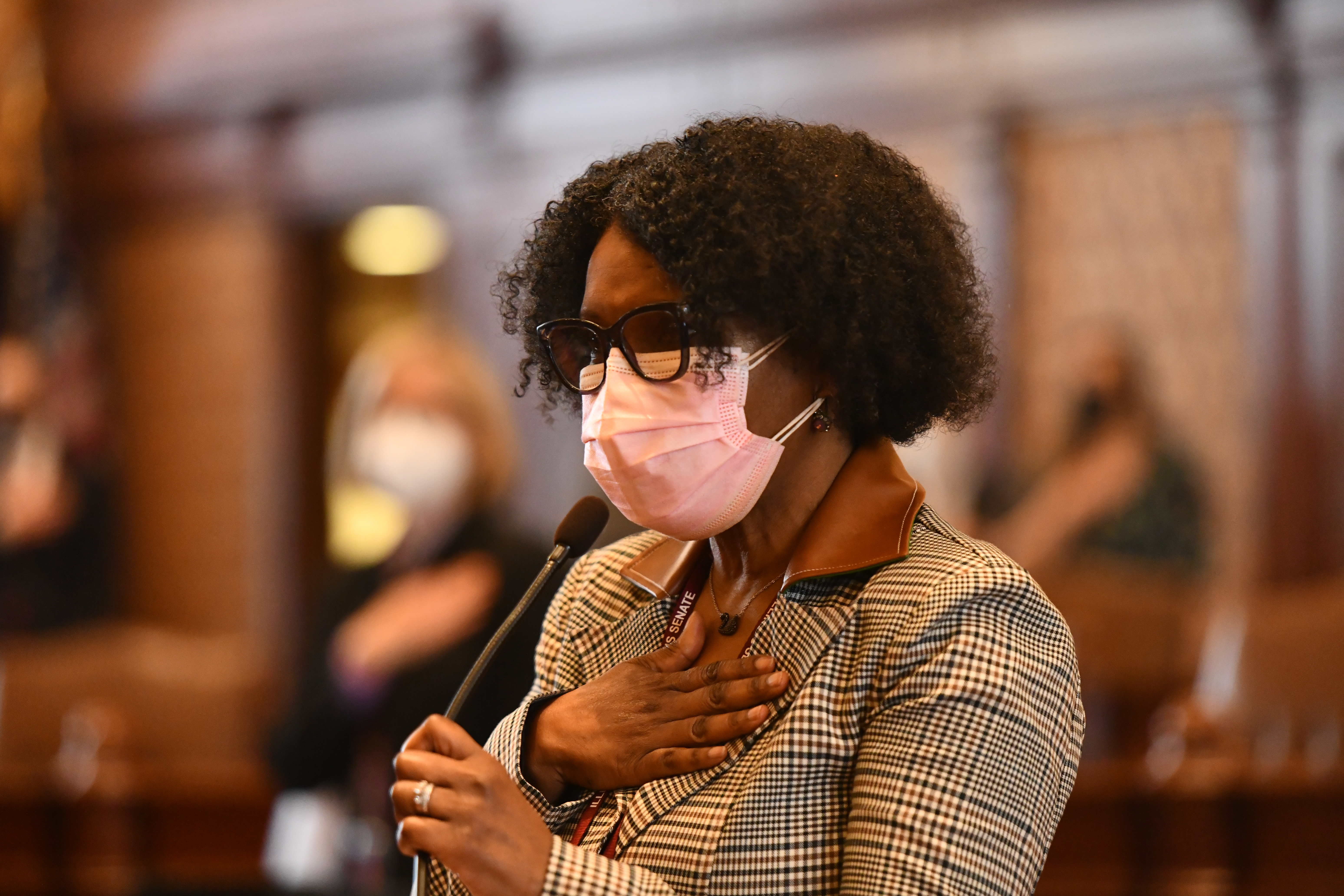 WAUKEGAN – After reviewing reports from the mass shooting at the Highland Park Fourth of July Parade on Monday morning, State Senator Adriane Johnson (D-Buffalo Grove) grieves for the lives lost, feels remorse for the families affected and renews her calls to explore more comprehensive gun safety policies. She released the following statement:
"The Fourth of July commemorates one of the most significant achievements in our nation's history but will now be remembered with despair, trauma and bloodshed.
"The local police personnel and first responders who ran into the gunfire undoubtedly saved innocent families attending the parade. Their heroic actions are the one bright spot in this unforeseeable tragedy. From the bottom of my heart—thank you for your diligent service.
"Mass shootings, gun violence and domestic terrorism are major threats to the fabric of our nation. And although I wasn't in Highland Park, as a senator representing a portion of Lake County, I take the damage caused by this attack personally.
"By all accounts, targeting children, families and other parade-goers at the celebration of our country's independence is intolerable, reprehensible and unfortunately an event the community will never forget.
"To uplift Highland Park, the lives lost and the numerous lives forever changed, we must take a serious look at what we are doing to prevent carnage, reduce violence and improve safety through comprehensive gun control policies."
Category: Press Release