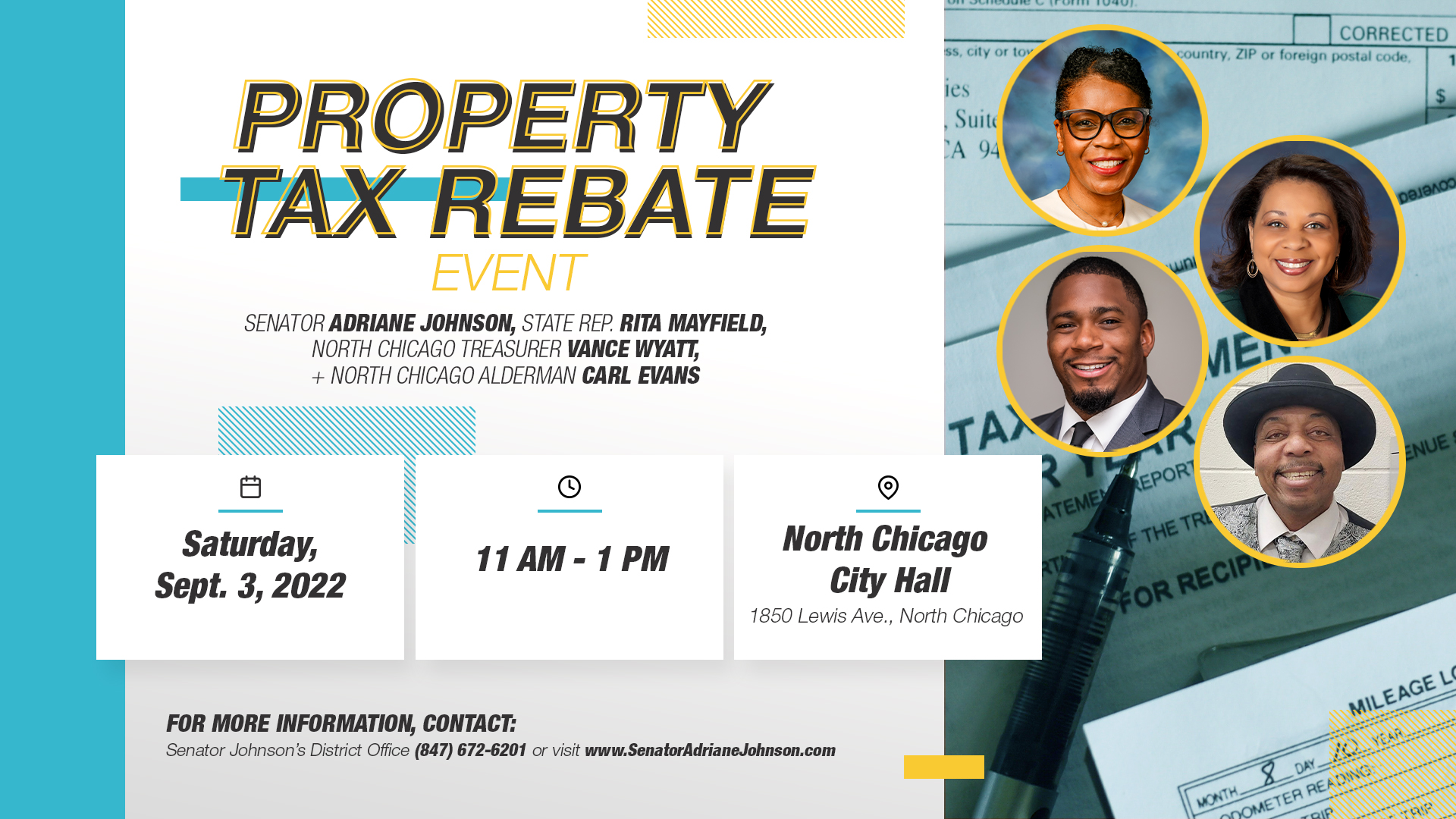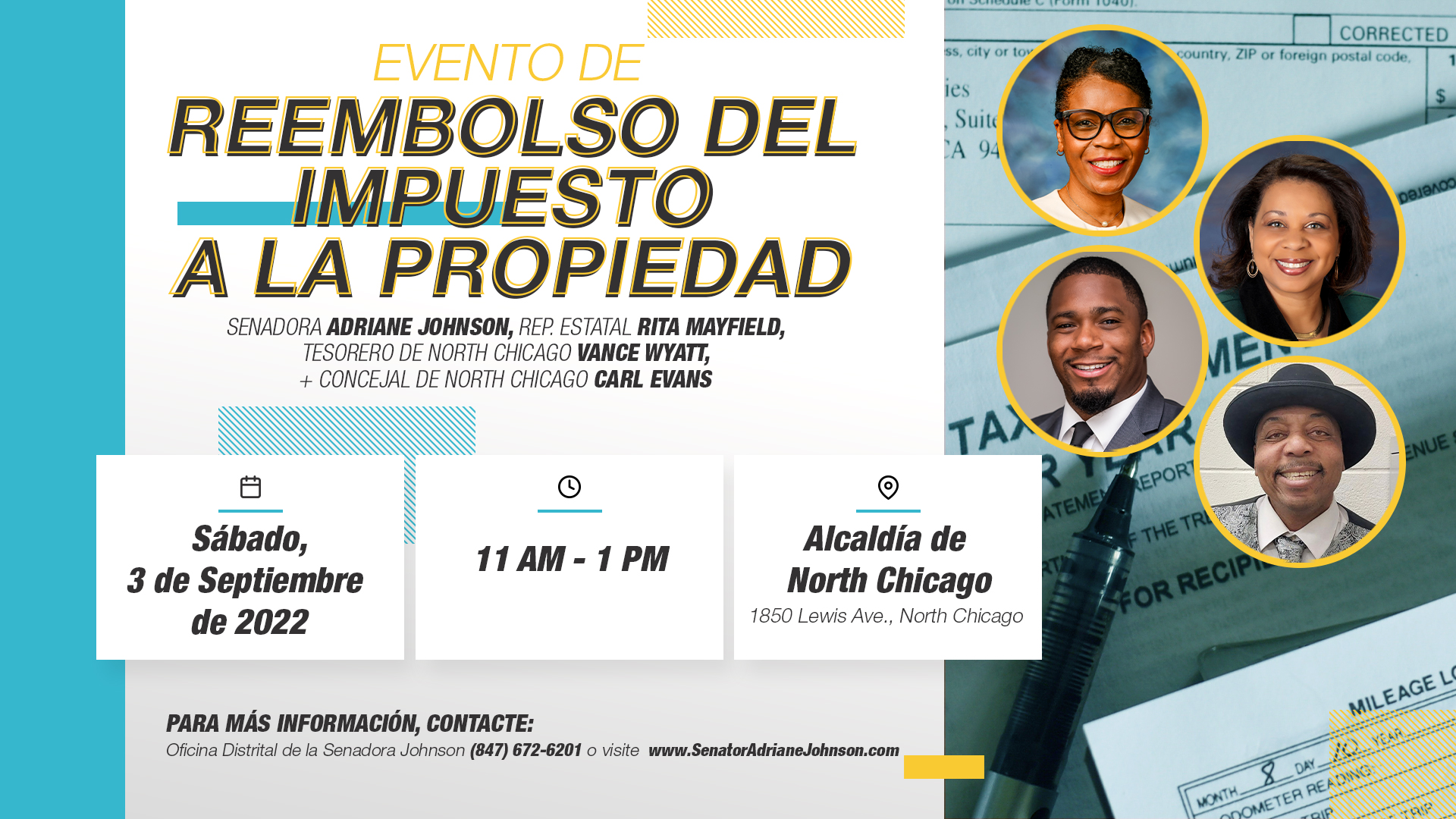 WAUKEGAN – To discuss the property tax rebate program included in Illinois' Family Relief Plan, State Senator Adriane Johnson is partnering with Rep. Rita Mayfield, North Chicago Treasurer Vance Wyatt and North Chicago Alderman Carl Evans to host an event for homeowners to receive information on the payment.
"Building upon the responsible spending decisions and balanced budgets over recent years, the state was able to pay off debt, see our credit rating improve and come out with a sizable surplus," said Johnson (D-Buffalo Grove). "To celebrate these achievements, I supported the Illinois Family Relief Plan to reduce financial burdens and invite residents to attend our informational event on the property tax rebate portion."
The event will be held from 11 a.m. until 1 p.m. on Saturday, Sept. 3 at North Chicago City Hall, located at 1850 Lewis Ave.
Under the program, property owners making up to $250,000 individually and $500,000 jointly are eligible for the tax credit of 5% of property taxes paid, with a maximum check of $300.
"A surplus in the Illinois budget enabled the state to return money to the hard-working taxpayers who generated the funds," said Johnson. "Given the new inflation-related financial burdens we are facing, this tax relief could not come at a better time."
Information on the property tax rebate program is available on the Illinois Department of Revenue's website. Questions about the event should be directed to Sen. Johnson's office at (847) 672-6201.