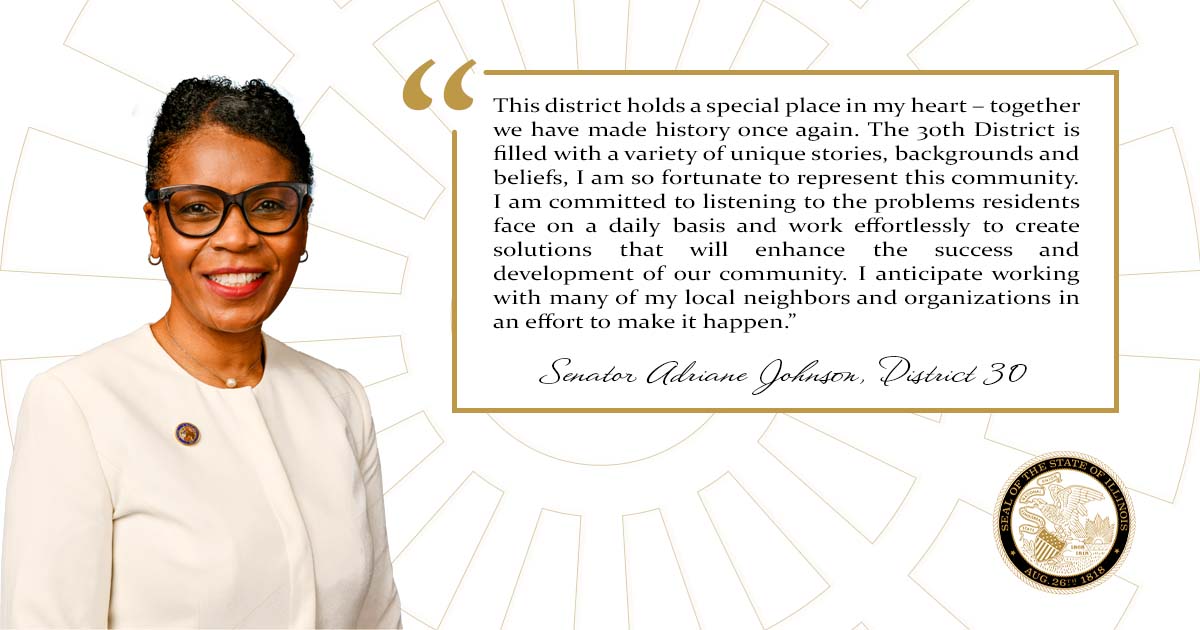 SPRINGFIELD – State Senator Adriane Johnson was inaugurated Wednesday for a second term.
"This district holds a special place in my heart – together we have made history once again," said Johnson (D-Buffalo Grove). "The 30th District is filled with variety of unique stories, backgrounds and beliefs. I am so fortunate to represent the community and to continue to fight for its needs."
Johnson made history during her first term as the first Black State Senator in the 30th District. She advanced several measures surrounding environmental protection, funding for youth, health care screenings, and more. This term she plans to further expand measures pertaining to the health care system, environmental care, and education.
"I am committed to listening to the problems residents face on a daily basis and work effortlessly to create solutions that will enhance the success and development of our community," said Johnson. "I anticipate working with many of my local neighbors and organizations in an effort to make it happen."
People in the 30th District can contact Johnson's office for assistance with state and local resources at (847) 672-6201 or www.senatoradrianejohnson.com .
.