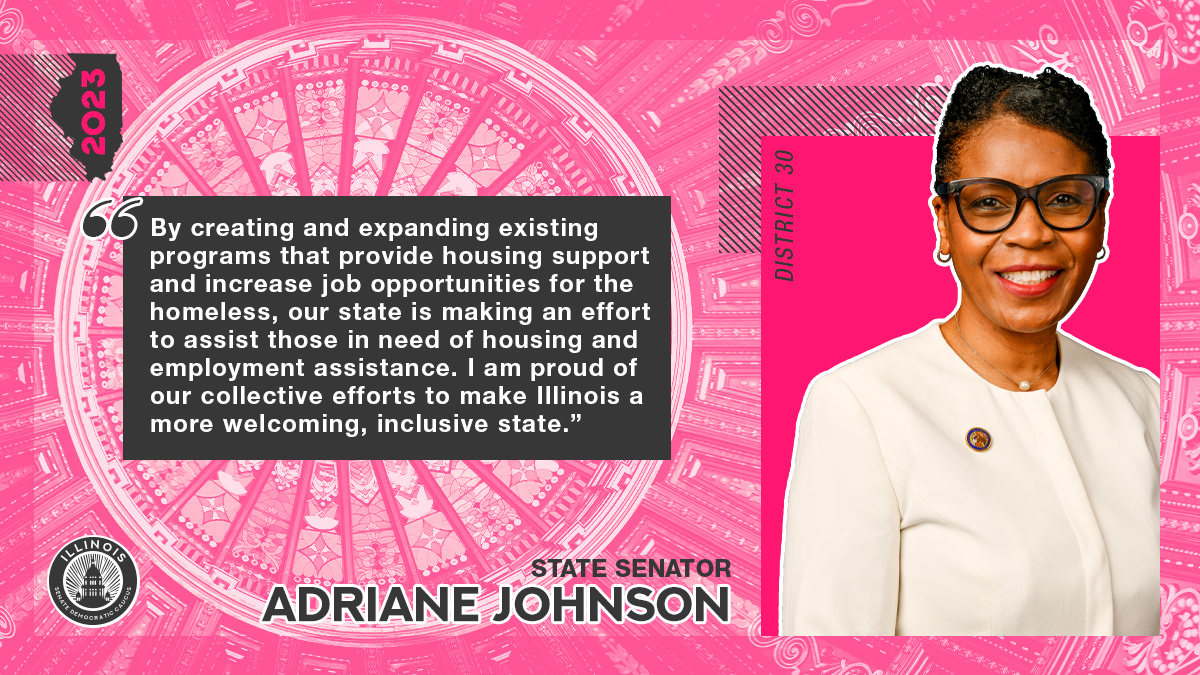 SPRINGFIELD – The Illinois Senate approved the Fiscal Year 2024 Budget Thursday, which included an investment for crisis response efforts, an expansion of housing support and an increase of job opportunities for homeless individuals.
State Senator Adriane Johnson (D-Buffalo Grove) released the following statement in response:
"Inflation and the economic hardships exacerbated by the COVID-19 pandemic created challenges for hardworking families. Illinois has delivered a responsible budget to provide greater assistance to low- and middle-class families.
"By creating and expanding existing programs that provide housing support and increase job opportunities for the homeless, our state is making an effort to assist those in need of housing and employment assistance. I am proud of our collective efforts to make Illinois a more welcoming, inclusive state."