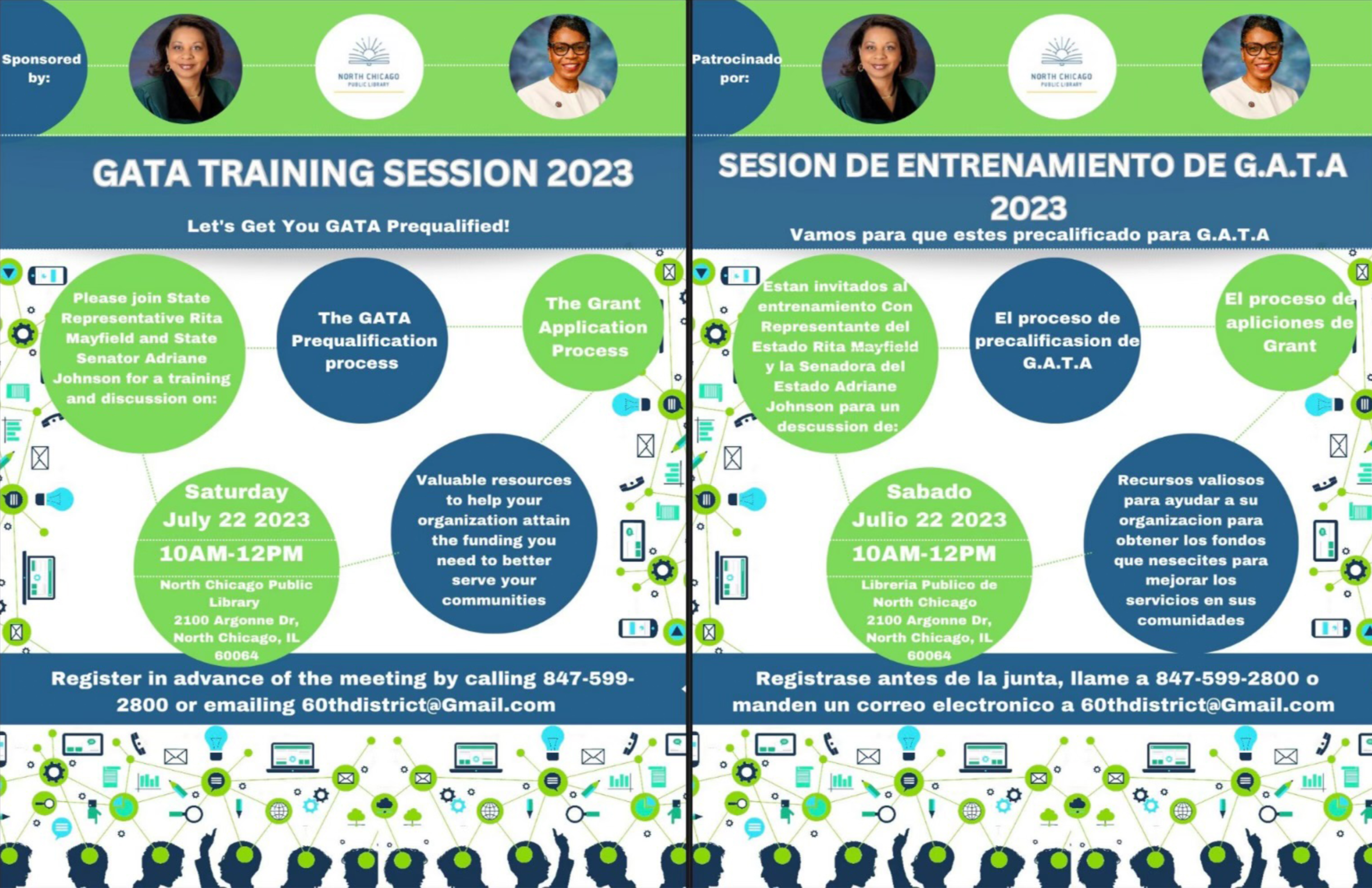 NORTH CHICAGO – Senator Adriane Johnson joins Representative Rita Mayfield in hosting a training session to help people learn how they can take advantage of grants available.
"Obtaining funding to better serve our communities can be quite daunting," said Johnson (D – Buffalo Grove). "This training session ensures that grantees are equipped with all the information necessary to successfully apply."
The purpose of GATA is to increase accountability and transparency in the use of grant funds while reducing the administrative burden on both state agencies and grantees. This free GATA training session will take place Saturday, July 22 from 10 a.m. until 12 p.m. at the North Chicago Public Library located at 2100 Argonne Dr.
People can register in advance by calling 847-599-2800 or emailing This email address is being protected from spambots. You need JavaScript enabled to view it..