Published: Friday, March 19, 2021 09:52 AM
BUFFALO GROVE – In response to news that Illinois National Guard teams will be deployed to the Lake County Fairgrounds to bolster vaccine distribution operations there, State Senator Adriane Johnson (D-Buffalo Grove) thanked the National Guard members for helping move the Lake County community closer to recovery.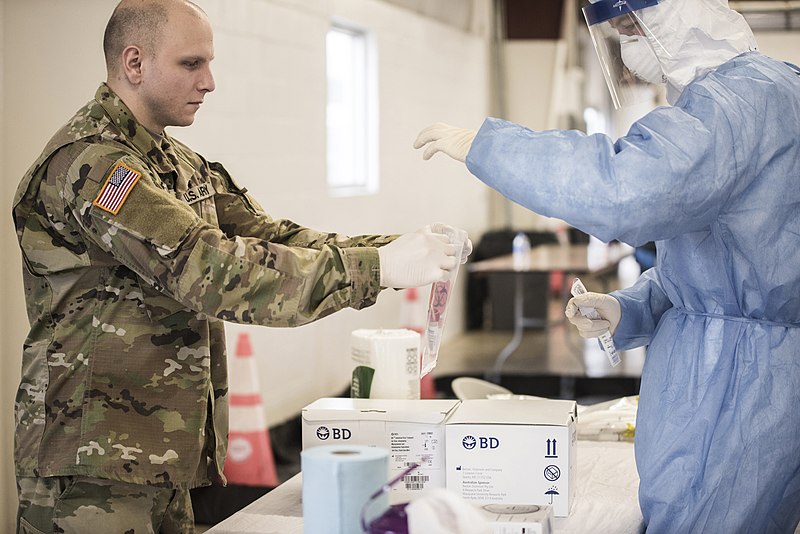 "I am grateful to all the residents who have been patient over the past few months as they have waited for their vaccine, and to our health care providers as they work tirelessly to get shots into arms as quickly as possible," Johnson said. "This additional support from the Illinois National Guard will accelerate efforts and allow us to protect even more vulnerable Illinoisans from COVID-19."
The Illinois National Guard will deploy teams to the Lake County Fairgrounds this week to enhance efforts already underway by the Lake County Health Department. The Fairgrounds site is currently serving adults covered in Phases 1A and 1B of the state's vaccination plan, including health care personnel, long-term care facility residents, adults age 65 and older, and front-line essential workers.
The team assisting Lake County's efforts is one of more than 75 National Guard teams—comprised of more than 1,380 service members—supporting vaccination sites across the state each day.
Nearly 11% of Lake County residents are fully vaccinated, including over half of residents age 65 and older. To sign up for an appointment or register to receive a notification when you become eligible for the vaccine, visit AllVax.lakecohealth.org.
Category: Press Release