Published: Monday, October 26, 2020 03:16 PM
BUFFALO GROVE – In response to a 19-year-old Black man being fatally shot by police in her community, State Senator Adriane Johnson (D-Buffalo Grove) is pushing for an end of police brutality and equity for Black people across the state.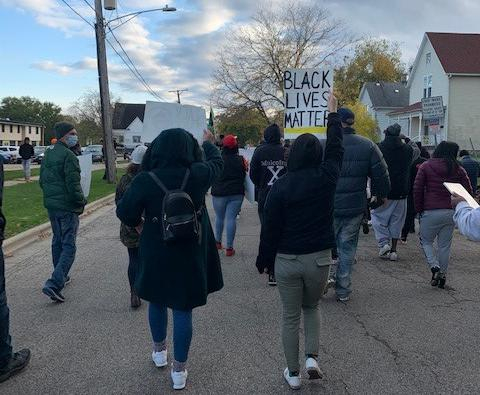 "Justice must be served for this young man — and every man, woman and child who has been a victim of systemic racism and police brutality," Johnson said. "We have to get to the root of this problem and ensure that we do not become numb to or normalize these senseless deaths. And, we have to dismantle systemic racism."
Marcellis Stinnette, a 19-year-old unarmed Black man, was fatally shot by a Waukegan police officer last week. An officer shot at a vehicle last Tuesday night, killing Stinnette and wounding the driver, 20-year-old Tafara Williams. The officer was later fired for committing "multiple policy and procedure violations," according to the Waukegan Police Department.
Johnson said last week's heartbreaking incident is further proof of the need to pass the Illinois Legislative Black Caucus' four pillar legislative agenda this fall. The group's agenda addresses criminal justice reform, violence reduction and police accountability, as well as economic and health care equity.
The Illinois Legislative Black Caucus has held a number of committee hearings over the past month in an effort to dive further into racial disparities across all sectors of life.
The four pillars include:
I. Criminal justice reform, violence reduction and police accountability
II. Education and workforce development
III. Economic access, equity and opportunity
IV. Health care and human services
"I extend my thoughts and prayers to Marcellis Stinnette's family and friends for his tragic and untimely death. I pray for a speedy and full recovery for Tafara Williams, as she is fighting for her life," Johnson said. "But, thoughts and prayers are simply not enough. I know we are feeling an emptiness and deep-rooted pain because of the repeated shootings of Black and Brown people."
Category: Press Release