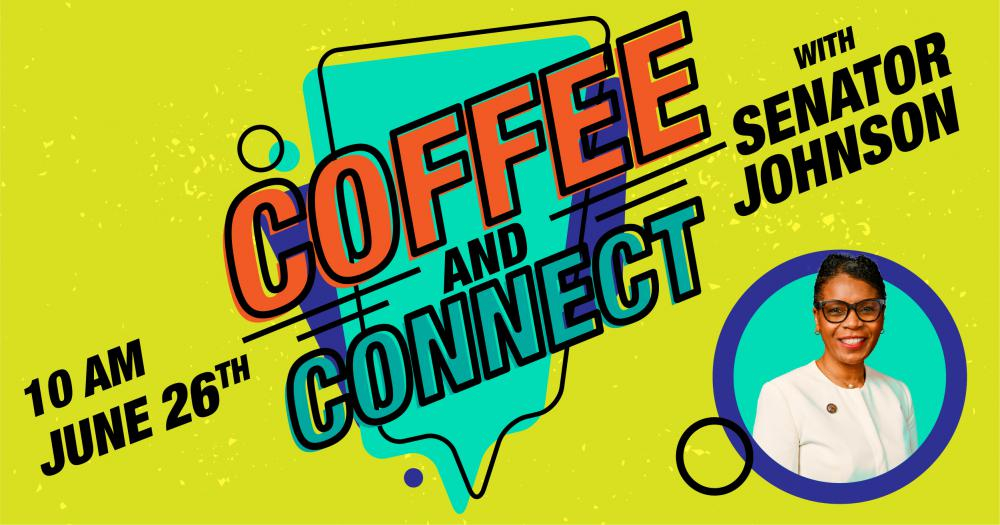 BUFFALO GROVE – To give people the opportunity to ask questions, interact with their neighbors and get updates about what's going on in Springfield, State Senator Adriane Johnson (D-Buffalo Grove) is inviting residents to attend the first in-person session of her monthly outreach event series, Coffee & Connect.
"Due to the pandemic, many community events have gone virtual, and it's been more difficult to get to know our neighbors," Johnson said. "With more and more people getting vaccinated every day, I'm excited to be able to meet and chat with residents in person about their vision for our community's future."
The next Coffee & Connect session will be held Saturday, June 26 at 10 a.m. in the outdoor picnic shelter at Diamond Lake Sports Complex in Mundelein. Residents who are more comfortable participating virtually can sign up to join the meeting via Zoom at www.SenatorAdrianeJohnson.com/CoffeeConnect.
Each monthly Coffee & Connect serves as an open forum for community members to engage in informal conversations with the senator and each other about issues facing the region and the state.
The event is open to any resident of the 30th District, which includes parts of Waukegan, Buffalo Grove, Vernon Hills, Mundelein, North Chicago, Wheeling, Gurnee, Park City, Lincolnshire, Riverwoods and Beach Park.
Residents interested in more information on future Coffee & Connect sessions and other upcoming events, visit www.SenatorAdrianeJohnson.com or connect with Senator Johnson on Facebook and Twitter.