Published: Thursday, July 29, 2021 10:28 AM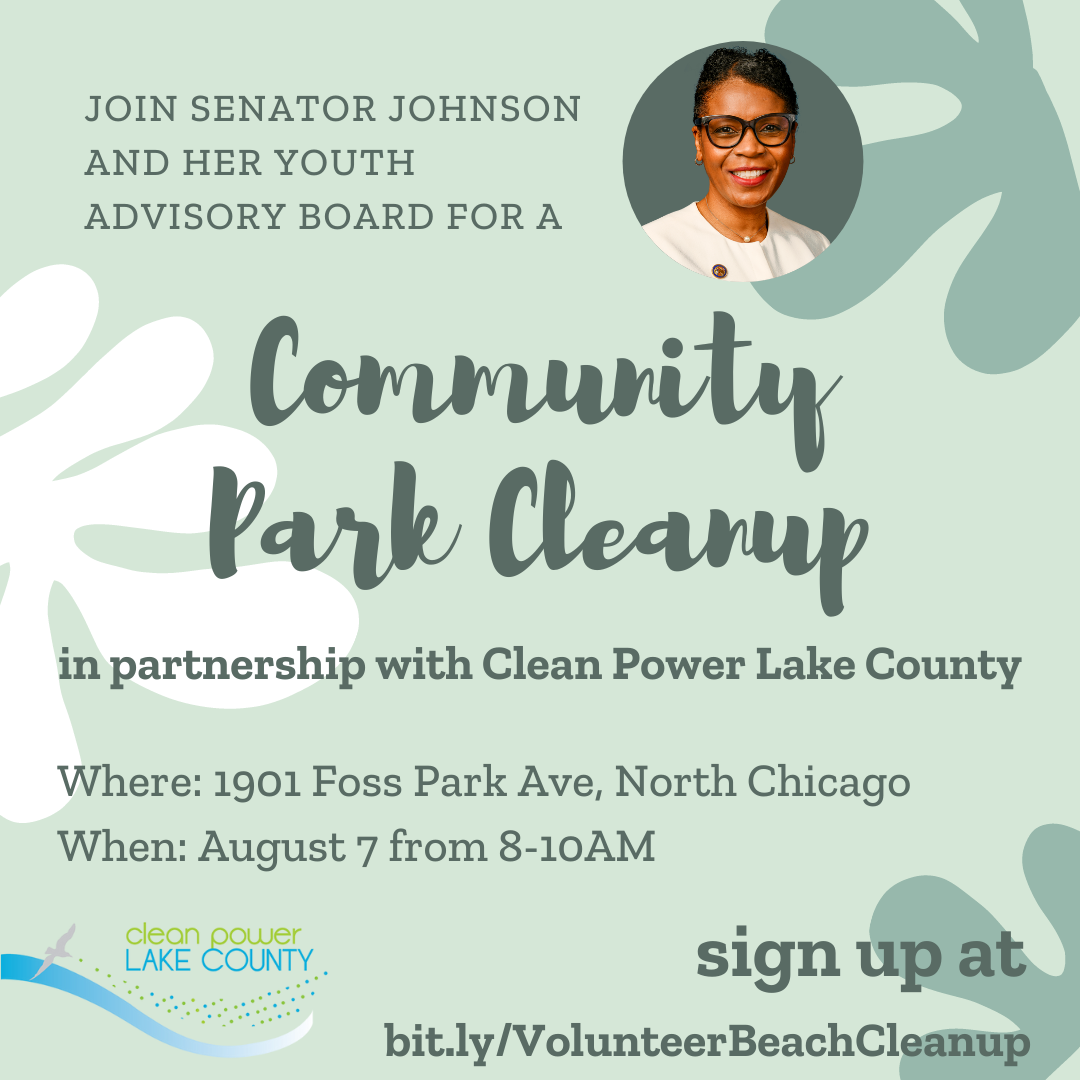 NORTH CHICAGO – To protect the picturesque natural spaces and diverse wildlife of Lake County, State Senator Adriane Johnson (D-Buffalo Grove) and her Youth Leadership Advisory Panel will host a community park cleanup in partnership with Clean Power Lake County.
The event will take place Saturday, Aug. 7 from 8-10 a.m. in Foss Park, located at 1901 Foss Park Ave. in North Chicago.
"This park cleanup is a hands-on way for people of all ages to get involved in the effort to preserve our natural spaces," Johnson said. "The environmental crisis can sometimes feel overwhelming, but we all have the power to make a difference in our own communities."
Children and families are invited to participate in the cleanup. Students in National Honor Society and other service-oriented clubs can count hours spent at the cleanup toward required volunteer hours—a representative from Johnson's office will be on hand to sign log sheets.
Johnson's 2021 Youth Leadership Advisory Panel spearheaded the event. The student-run panel works alongside Johnson's district office staff to help put together youth-centered community events and amplify young voices in the Lake County area.
"With this panel and our events, I hope to inspire younger generations to get more involved with pressing societal issues and advocate for their own beliefs within their community," said Maddie Wang, a junior at Stevenson High School and co-chair of the 2021 Youth Leadership Advisory Panel.
Registration is not required, but interested participants are encouraged to sign up for updates at bit.ly/VolunteerBeachCleanup.
Category: Press Release