BUFFALO GROVE – After months of hard work and two successful community events, the members of State Senator Adriane Johnson's (D-Buffalo Grove) 2021 Youth Leadership Advisory Panel are heading back to school armed with new skills and experience in community service.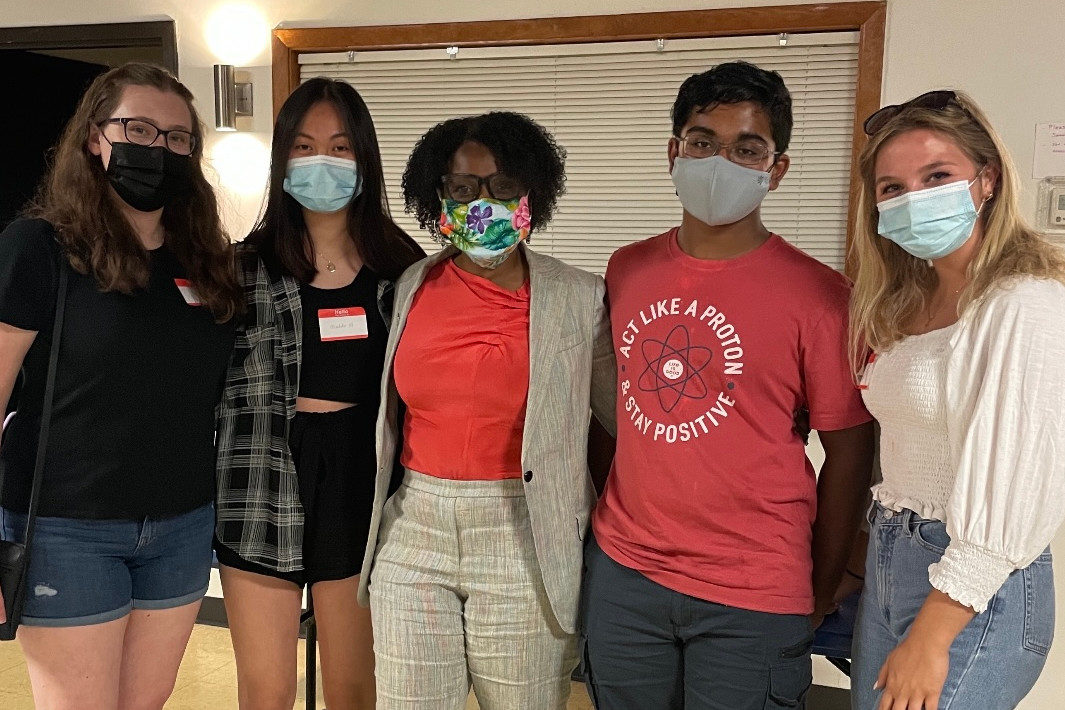 State Senator Adriane Johnson celebrated with her 2021 Youth Leadership Advisory Panel following the Gun Violence Awareness Roundtable the panel helped plan on Aug. 10. From left to right: Ellie Baden, Maddie Wang, Senator Johnson, Jason Mascarenhas and Maeve Griffin. Not pictured: Eliana Bernat and Francys Munoz."I'm proud to see how much the students on my 2021 Youth Leadership Advisory Panel have grown in the short time they've been working with my office," Johnson said. "I hope this experience has empowered them to continue their activism and even pursue careers in public service."
In June, Johnson selected six local high school and college students to participate on the 2021 Youth Leadership Advisory Panel, which worked alongside Johnson's district office staff for nine weeks to help put together youth-centered community events and amplify young voices in the Lake County area.
The panel successfully executed two events this summer, including a community cleanup day in Foss Park, which drew over 50 participants, and a Gun Violence Prevention Roundtable featuring input from religious and community leaders.
The panelists include:
Maddie Wang – Rising junior, Adlai E. Stevenson High School
Ellie Baden – Rising junior, Michigan State University
Jason Mascarenhas – Rising sophomore, Adlai E. Stevenson High School
Maeve Griffin – Rising sophomore, University of Wisconsin-Madison
Eliana Bernat – Rising senior, Vernon Hills High School
Francys Munoz – Rising sophomore, Northeastern Illinois University
Wang, Baden and Mascarenhas served as co-chairs of the panel.
"The 30th District team benefited greatly from the creativity and innovation our panelists brought to the table," Johnson said. "After working with such brilliant and talented young people, I have even stronger hope for our community's future."
Johnson plans to continue the Youth Leadership Advisory Panel program in 2022. The application period will be announced next spring on her website: www.SenatorAdrianeJohnson.com.