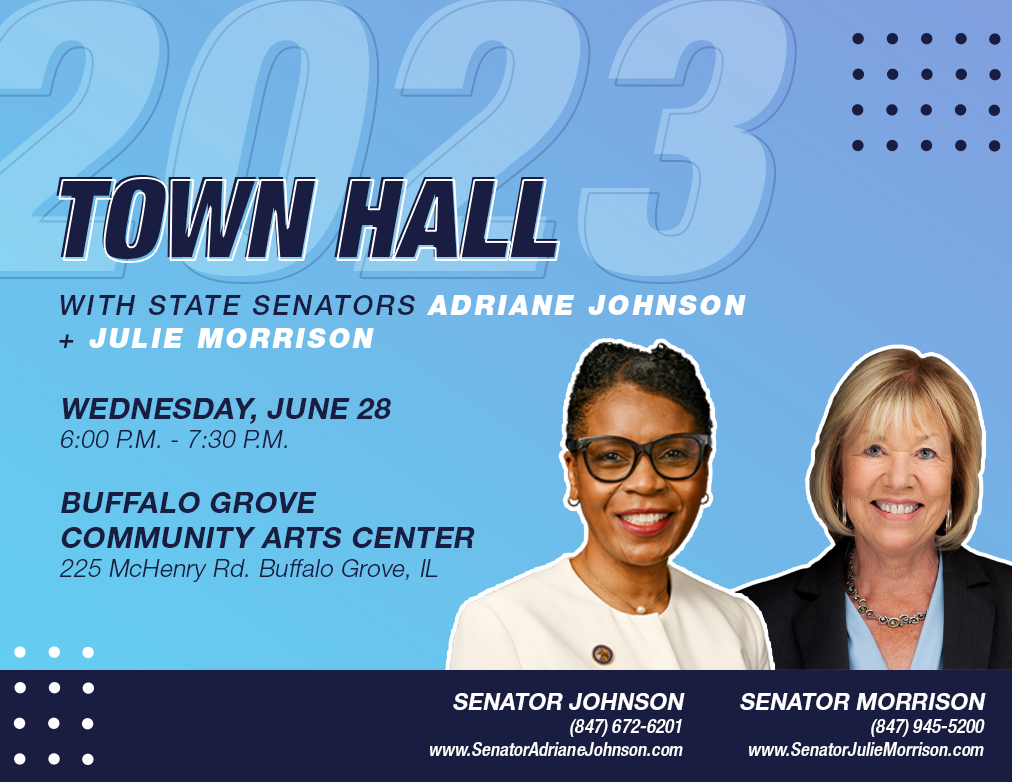 BUFFALO GROVE – State Senators Adriane Johnson and Julie Morrison are encouraging local residents to join them at their legislative town hall in Buffalo Grove later this month.
"I am looking forward to meeting with Senator Johnson and our neighbors for a conversation about the issues that are important to residents in our districts," said Morrison (D-Lake Forest). "From protecting the environment, to public safety, to our state budget, the General Assembly passed a number of bills this year to help our community thrive."
Community members are invited to join the Senators at the Buffalo Groves Community Arts Center, located at 225 McHenry Rd. in Buffalo Grove, from 6-7:30 p.m. on June 28.
The event is free and open to the public, and all ages are welcome.
"It is imperative we continue to connect with the community to learn how we can better serve them in the Senate," said Johnson (D-Buffalo Grove). "As we celebrate our success in Springfield, we also welcome feedback to ensure the happiness and safety of our district."
Anyone with questions can call Senator Morrison's office at 847-945-5200 or Senator Johnson's office at 847-672-6201.