Published: Monday, October 31, 2022 02:55 PM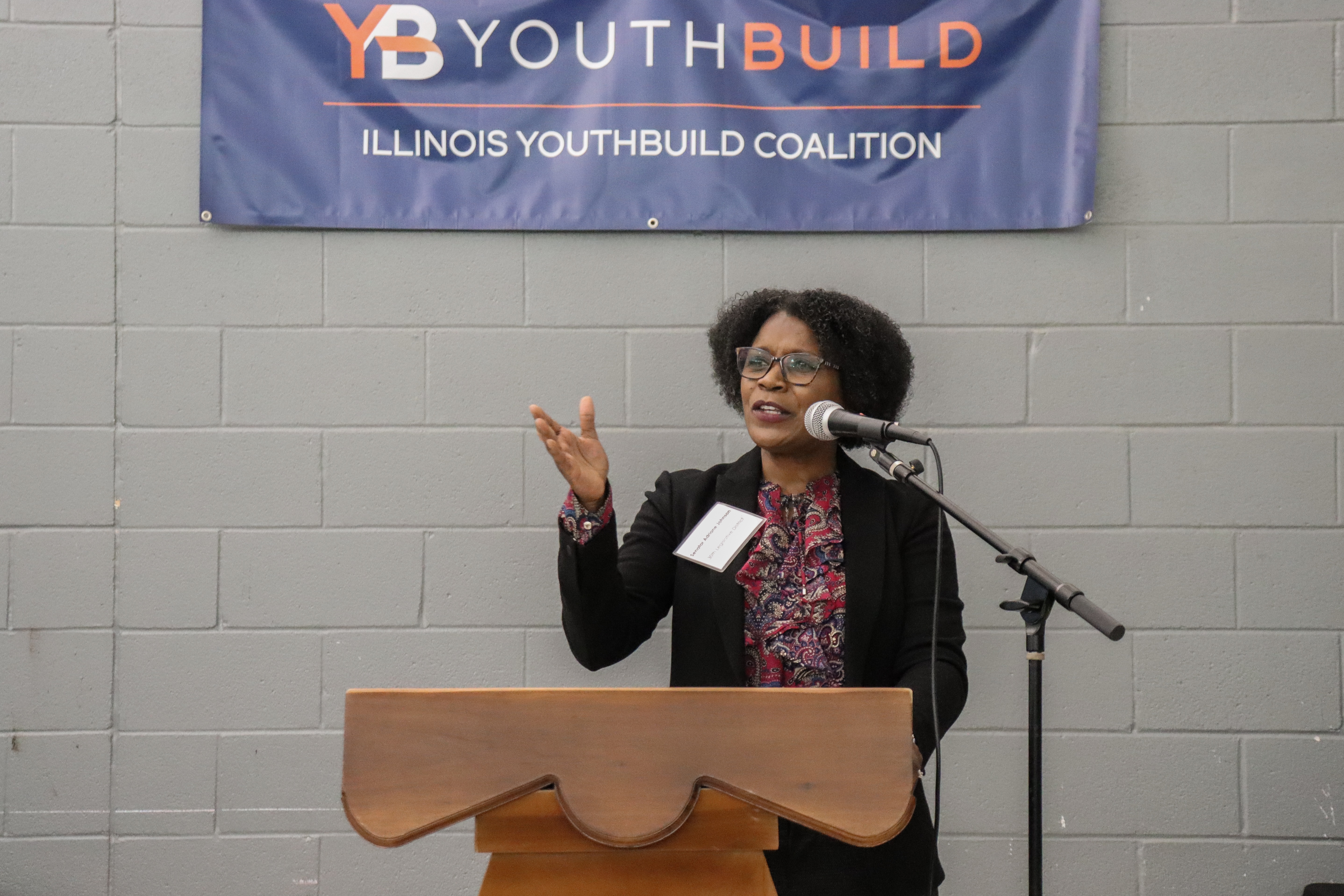 BUFFALO GROVE – In her efforts to support continued education and youth programs, State Senator Adriane Johnson was recently honored alongside State Rep. Rita Mayfield in advocating more than $2 million in grant funding for two YouthBuild Lake County programs.
YouthBuild Lake County in North Chicago and Youth Conservation Corps in Waukegan provide programs to assist youth ages 17-24 in further developing education and trade skills. The programs offer High School diploma attainment, career readiness and life skills support, and construction training.
"While the construction workforce expands in Illinois, it is imperative that diversity and representation is included in the process," said Johnson (D-Buffalo Grove). "I want women and people of color to be encouraged to step into this career path knowing that YouthBuild is dedicated to ensuring that they have the tools they need to succeed."
Senator Johnson assisted YouthBuild Lake County's efforts in securing $1 million in Capital improvement funds and over $200,000 for program expansion and enrollment. Both YouthBuild Lake County and Youth Conservation Corps are a part of the Illinois YouthBuild Coalition, comprised of 15 YouthBuild programs throughout the state. The funding will open new opportunities for many in the community and state wide.
"This funding will help give our youth the courage they need to pursue their dreams without limitations," said Johnson. "I want women and people of color to know there are no limits to their success, and encourage them to pursue a job in fields where they are underrepresented."
Learn more about YouthBuild Lake County visit here.
Category: Press Release